Strategic Framework, Denmark-Kenya Partnership 2021-2025
The new partnership between Denmark and Kenya was signed in December 2020 and runs through 2025. Developed around the priorities outlined in the Government of Kenya's Vision 2030, it presents the Danish Government's view on the current and emerging challenges and opportunities as well as the objectives and strategic focus areas for Denmark's future engagements in Kenya.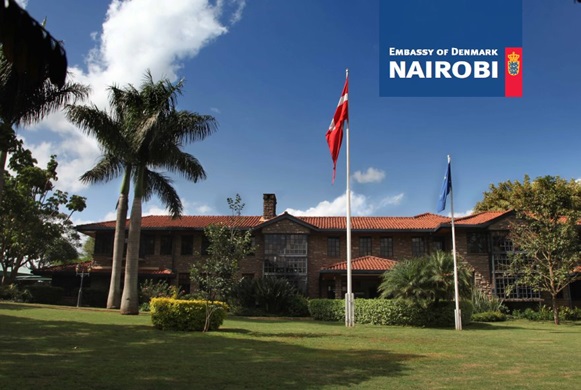 The overall vision
for the partnership is
a stable and democratic Kenya capable of providing social services and decent jobs for its people, ensuring the rights and benefits enshrined in the constitution, accelerating inclusive, sustainable growth and green transformation, and containing national and regional humanitarian and security challenges before they translate into major refugee and irregular migration flows.

There are three strategic objectives for Denmark's engagement in and cooperation with Kenya:
1. Green, sustainable and inclusive growth: Promote green, sustainable and inclusive economic growth and decent jobs with an emphasis on youth as well as market opportunities for Danish companies and investors with relevant solutions.
2. Democratic governance, human rights and equitable access to services: Strengthen democratic participation and citizen engagement, protection of human rights, including sexual and reproductive health and rights (SRHR), access to justice as well as delivery of equitable public services through the implementation of the Constitution and devolution.
3. Resilience, peace and stability: Promote resilience, peace and stability in Kenya by curbing violent extremism, preventing man-made and natural crises, and strengthening Kenya's pro-active role in regional peace and security and as a host-community for refugees.
The three strategic objectives will be a platform for further strengthening the already strong bilateral relationship between Denmark and Kenya.
A wide range of instruments will be applied to achieve the three objectives and the overall vision. The partnership has a broad multi-facetted scope and aims to enhance the coherence across Danish engagements and instruments – e.g. foreign policy, security policy, development policy, trade and commercial policies– applied in Kenya to maximize their contribution to the overall vision and strategic objectives. The strategic framework will involve key stakeholders in both countries, including public sector, private sector, multilateral organisations, NGO's, civil society, and will leverage existing as well as new and innovative partnerships to ensure the greatest possible impact.
CONTACT
For more information about Denmark's new partnership with Kenya and specific engagements, please contact:
[email protected]