The Royal Danish Embassy in Nairobi is currently employing more than 70 people, thus making it the largest Danish Embassy in Africa. If you want to know more about who we are or how to be employed by the Embassy please see the menu below.
The Embassy is an integral part of the Danish Ministry of Foreign Affairs (MFA) and therefore shares the same overall objectives and the same visions, mission and values as the rest of the organisation.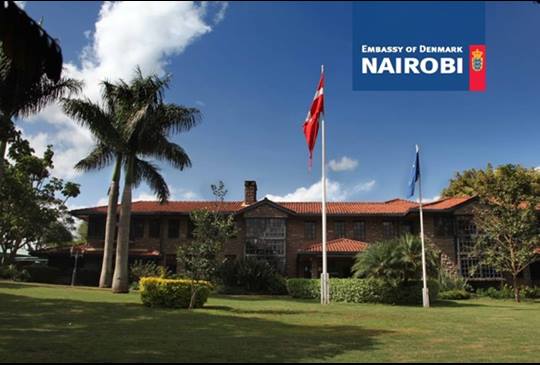 The Embassy is accredited to represent Denmark in the areas of foreign policy and foreign economic and commercial relations as regards to the Republic of Kenya. The Embassy also has the responsibility for overseeing relations in the Seychelles, Eritrea and Malawi, with the ambassador also being the Permanent Representative to the UN.