On the 2nd of September, 2020, Ambassador Ole Thonke presented the Letter of Credence to the President of Kenya, His Excellency Uhuru Kenyatta, whereby Her Majesty Queen Margrethe II nominates him as Ambassador of Denmark to Kenya.
President Kenyatta warmly welcomed the Ambassador to Kenya, and asked him to convey his sincere greetings and good wishes to Her Majesty The Queen of Denmark.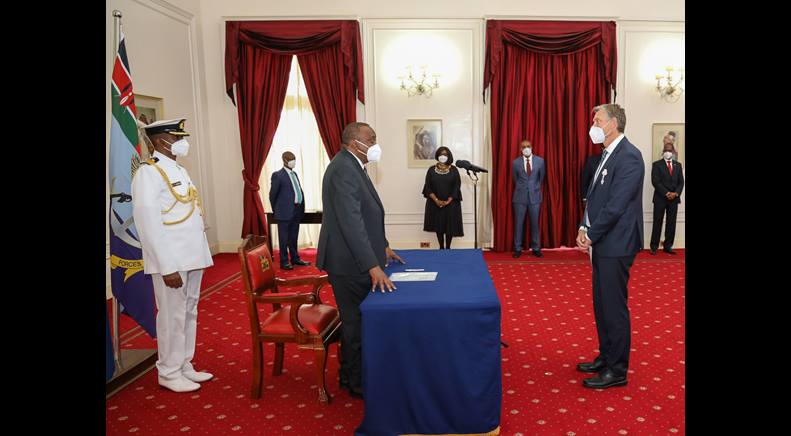 The President and the Ambassador discussed his vast history with Kenya and his excitement to return to represent the Government of Denmark in the country. In his speech, Ambassador Ole Thonke highlighted the responsible approach Kenya has taken in addressing the Covid 19 pandemic. He presented the history of the relations between Denmark and Kenya and his pleasure returning to Kenya for the third time.
Ambassador Ole Thonke and the President discussed the common interests of Denmark and Kenya in areas such as climate change, human rights, health, resilience and conflict prevention. In addition, the Ambassador expressed that his satisfaction with the fact that the Embassy is expanding the Danish Trade department in Kenya which will further trade and investments and create growth and employment in both countries. Thonke added that sharing of new solutions and technologies to promote the Sustainable Development Goals in Kenya was also a priority for him.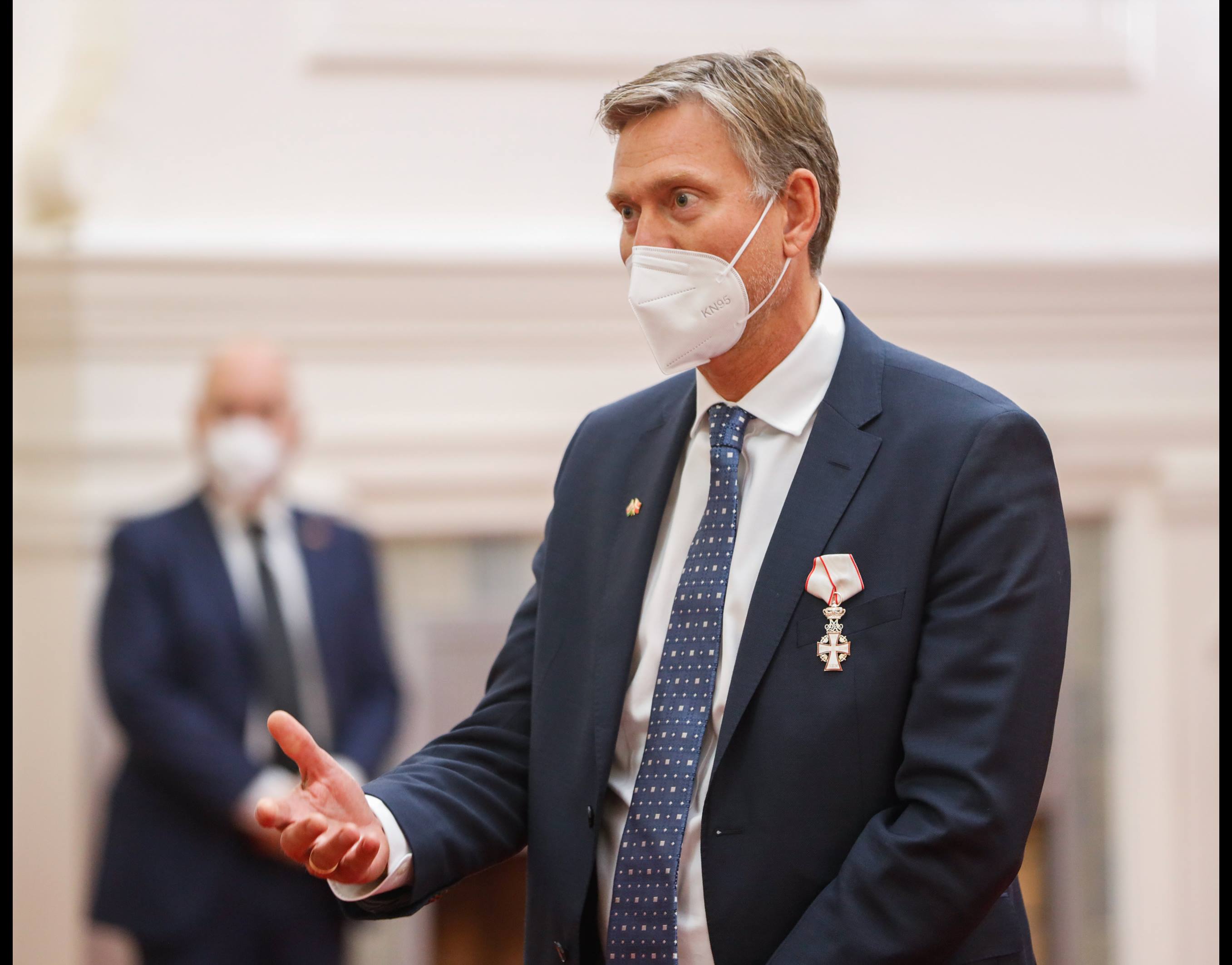 Until his appointment to Kenya, Ambassador Thonke had headed three different departments at the Ministry of Foreign Affairs in Copenhagen: Consular, Green Diplomacy and Growth & Employment. Prior to that, he was the Ambassador of Denmark to Pakistan from 2016-2017 and to Bolivia 2013-2016. Before his ambassadorial appointments, Ambassador Ole Thonke served as the Deputy Head of Mission at the Embassy in Kenya and as a First Secretary at the Embassy in Benin.
Thonke has also been the Deputy Head of the African Department and head of section in the department of EU coordination at the Ministry of Foreign Affairs in addition to working with the Danish Export Agency. Ole's career in the foreign service started off as an intern in 1997 at the Embassy of Denmark in Kenya.